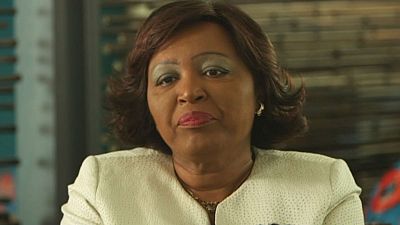 Angola's Minister of Commerce Rosa Pacavira de Matos spoke to euronews about some of the key steps her country is taking to diversify its economy and become less reliant on oil.
"The top priority is economic diversification in non-oil sectors. Right now we are working so that economic diversification takes place in the predefined priority areas.
"Angola has prepared a legislative package to address private investment. Today a foreigner can invest any amount they want in Angola. The old law required a minimum investment of $1 Million USD, which is not the case today.
"The government has a policy of targeted financing of small and medium enterprises. The program 'Angola Invests' provides financing to small and medium enterprises at a very low interest rate of 3%, and a grace period of two years.
"Angola has developed policies and projects dedicated to addressing income inequality. The country has been implementing sound social programs that are cited as examples on the African continent and are monitored by the World Bank.
"In many productive areas in the municipalities agriculture is the essential focus because it can directly improve the quality of life of the Angolan people, which is a high priority for the government."