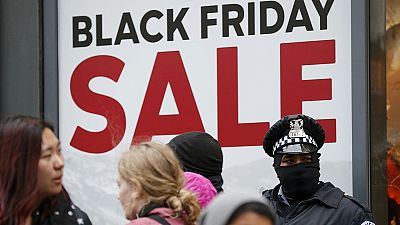 The holiday season is on and that means it's time to think about presents.
In the US the gift shopping traditionally kicks off after Thanksgiving Day. A long weekend brings all the family together first at the table for dinner, and then – for shopping. This year the Black Friday shopping magic didn't work that miraculously, at least offline.
Online sales that day jumped significantly from last year. That explains why there were fewer people willing to brave the crowds in the shops. But it looks like not only did online steal the shopping-show over the weekend, it also stole family dinners.
On Thanksgiving, instead of eating their turkey, many Americans used tablets and smartphones to snatch a wave of virtual promotions.
Cyber Monday, the day traditionally associated with online shopping, is quickly becoming obsolete: e-commerce giants keep rolling out discounts earlier and earlier and soon we'll have to talk about "Cyber Week".