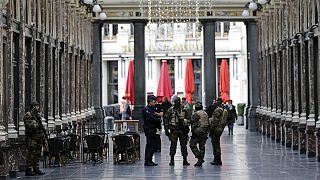 Europe is on high security alert following the attacks in Paris on November 13.
During this short period of time Europeans have had to get used to a new reality – with a major capital paralysed for several days, its metro and schools shut down: an unprecedented case.
Many countries announced plans to mobilise additional personnel to provide extra security, although at considerable cost. Can they afford it?
In this edition of Business Line we take a closer look at the defence budgets of EU countries – to see whether they have the money to increase security spending, and to find out who is spending the most.
Following the events in Brussels, in our IT-dedicated segment we'll see how Belgian Twitter users were determined in their response to the threat of terrorism. What's the best reaction to violence and hatred? Simple: photos of funny kitties!