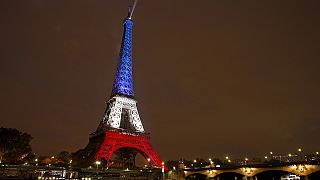 One of the most beautiful cities in the world, Paris, was the target of a series of coordinated attacks on multiple civilian locations on Friday November 13.
What should have been a busy weekend in the run-up to the holiday season turned into a nationwide state of emergency with three days of mourning instead of pre-Christmas shopping, and memorial services instead of sightseeing.
We discuss the dark atmosphere in the City of Lights with our correspondent James Franey.
We also look at the hotel market – becoming more resilient to terror shocks considering the recovery times after the attacks over the last 15 years.
The events on November 13 revived concerns over encrypted communications used by terror cells. High tech platforms, on the other hand, did try to keep pace with what happened.
Our IT-dedicated segment is focused on the tools which were deployed to help people stranded in the streets of the French capital.