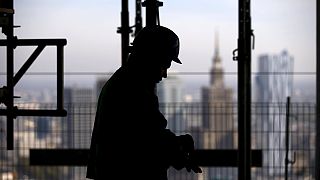 Poland has made its choice and has made it very clear.
The country's conservative opposition party Law and Justice (PiS) seized back power when the voters dumped the ruling liberal centre-right Civic Platform party out of office.
As with any vote the economy has been crucial. Comparing to other countries it may look almost spotless.
But many Poles feel they have missed out on the benefits of the economic boom over the past decade.
Business Line examines why people voted the way they did.
Plus, in our IT-dedicated segment we'll see how struggling Internet giant Yahoo is trying to turn the tide of the game.
That includes streaming live American football from London's iconic Wembley Stadium.
"Quarterback" Marissa Mayer is engaging in what very well may be her last throw of the dice: an alliance with other IT companies.
Finally, what next for meat sales after the World Health Organisation's warning that processed meat is likely to cause cancer?