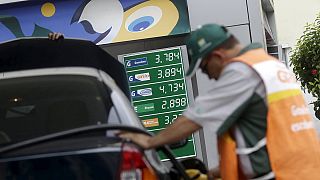 The emissions fixing scandal which has engulfed Volkswagen, the world's biggest car maker, is showing no sign of abating with the news that other brands of the group may have sold millions of cars fitted with the same software that can cheat in official tests.
The scandal got even more serious with German prosecutors launching a criminal investigation into VW's former chief executive.
The VW case is bad news for the company and the group, but at the same time it is great news for hybrids and battery electrics.
What about self-driving, smart cars? Hi-tech companies are already working on it. But first, to maintain their growth rates, they will have to help close the digital divide that afflicts a country with tremendous opportunities.
Analysts say India is the new China, so in our IT-dedicated segment we'll take a look at the efforts companies like Google and Microsoft are putting in place to connect nearly a billion people to the Internet.