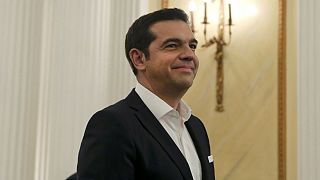 In this edition of Business Line we focus on the political déjà vu in Greece, where voters headed to the polls in the country's second elections of this year for the same result as the first vote last winter.
Syriza is back and its leader Alexis Tsipras took the oath of the office for the second term as Greek prime minister.
His promises haven't changed – Tsipras says he wants to revive the economy while demanding debt relief from creditors.
His "to do" list hasn't changed either. It still includes austerity measures and debt talks.
In this programme we speak to our correspondents in Brussels and Athens.