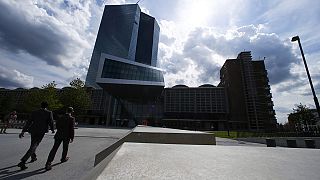 It's been all about the central banks interest rates over the last few weeks.
Some have been cut, some raised, others – not changed at all.
Why are the central banks' key rates so important? That's the question we answer in this edition of Business Line focusing on the reasons for and the consequences of this monetary policy tool in different countries, particularly in the US, the UK and the eurozone.
Finally in our IT-dedicated segment we'll go to Russia, where Google was found guilty of market dominance abuse by local anti-trust authorities.
Mountain View is accused of imposing its search engine and its apps in bundle with the Android mobile operating system.