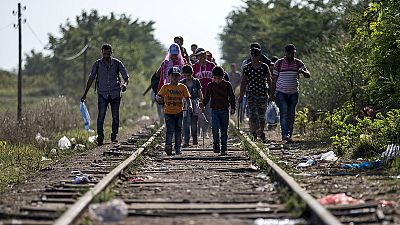 This week's edition of Business Line is focused on the story that dominated the headlines over these past few weeks: migrants.
According to the UN High Commissioner for Refugees, in 2015 the number of people reaching Europe's shores through the Mediterranean already exceeds 300,000.
The two main countries of arrival in Europe are Greece and Italy, but, most of the time, they are not the migrants' final destination, which poses a problem for "transit" countries like Hungary.
The current migrant crisis could even damage a founding EU principle: freedom of movement for member state nationals.
After news of arrivals reaching 330,000 in the year to March, UK Interior minister Theresa May lashed out against migrants coming from EU countries. But evidence shows that the vast majority provided a benefit for UK public finances.
Finally in our IT-dedicated segment, we'll concentrate on Apple's launch event on September 9.