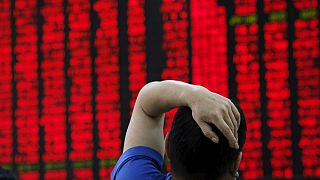 Greece's main stock index fell sharply when it finally reopened on Monday after a five-week closure – that's when investors got their first opportunity since late June to react to the country's latest economic crisis.
No surprise the bank stocks suffered the most, crashing to the daily trading limit of a 30% loss.
The Athens Stock Exchange and the country's lenders were shut down on the 29th of June. Since then Greece has moved away from the brink of Grexit to third bailout talks.
In this edition we talk to our own business correspondent in Athens Symela Touchtidou to find out whether the first trading day was surprising.
Finally, in our IT-dedicated segment, we'll see why BMW, Audi and Daimler decided to buy Nokia's mapping business.
Autonomous driving isn't possible without advanced location systems. But, apparently, the three premium carmakers didn't trust Google and other tech-giants with such a vital service.