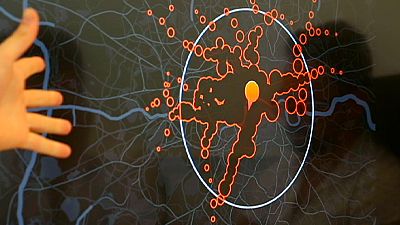 The burgeoning world of navigation and satellite applications offers a wide and lucrative range of opportunities for SMEs. To help European businesses make the most of this rapidly-evolving sector, the European Commission backs an open contest that has already had huge benefits for previous winners. Kathrin Sturm, the coordinator of the European Satellite Navigation Competition says it can be a springboard to a growth industry: "The global market size is expected to be worth up to 250 billion euros per year in 2022. Today, already 6 to 7% of the EU economy depends on the availability of satellite navigation signals."
It augments GPS and makes it not just more reliable, but also more accurate. And it's free.
In demand technology
That is particularly true for the digital economy, as the success of London-based iGeolise illustrates. It creates technology for maps that are searchable by time rather than distance. Started in 2009, its early success led to the creation of 11 jobs in six years, a turnover that increased four-fold year-on-year and the opening of a subsidiary in Kaunas in Lithuania.
Major UK players in real estate, recruitment and tourism now use its product
New local search hack that increases location search #conversions#marketing#growthhack#CROhttp://t.co/0LdaCftKOJpic.twitter.com/ZwjOnokDpi

— iGeolise (@igeolise) 23 Juillet 2015
"Travel time has allowed our customers to improve their conversions by up to 3 times, just by searching by time instead of distance, which means that they can actually get more business from exactly the same amount of users," said iGeolise co-founder Charlie Davies.
The platform uses satellite navigation data; GPS, as would be expected, but also EGNOS, the European Geostationary Navigation Overlay Service.
"EGNOS is a 'pre-Galileo' system, that consists of geostationary satellites and a network of ground stations all over Europe," says Kathryn Sturm, " It augments GPS and makes it not just more reliable, but also more accurate. And it's free. It's there. And all entrepreneurs can use it as Charlie is doing."
Support for innovators
iGeolise landed a prize in the European Satellite Navigation Competition, which is also a vast mechanism of support for entrepreneurs innovating in this area.
"Winning the competition was a huge catalyst for our business," says Davies. "Not only did it get us accepted into to the satellite community, the 5,000 pounds we won also allowed us to develop our first prototype, and on top of that, the first big PR campaign we got as a result directly lead to our first UK big client."
Beyond the prizes given out each year, the competition offers entrepreneurs access to some 130 actors in the sector, 240 international experts and 40 specialized incubators. The contest is open again for entries next spring.
Dedicated supported and expertise is a vital key to success in the satellite navigation sector, says Sturm: "access to the right partners and international attention… that's exactly what we offer. We help you and we help entrepreneurs to drive their innovative space application."