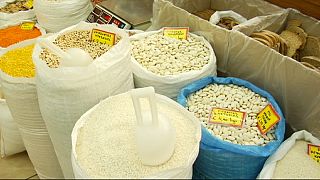 Greece started a new life on Monday. The banks have finally reopened after being closed for three weeks and the government initiated repayment of its loans to the European Central Bank and the International Monetary Fund.
As for the Greeks, they now have to pay more on a bigger range of goods and services, including taxis and restaurants, with VAT rising from 13% to 23%
Is it really too high? What's the situation in other EU countries and who decides on the rates?
We'll discuss it with Euronews' correspondent in Budapest as Hungary has the highest VAT rate in the EU.
Finally, in our IT-dedicated segment, we'll take an in-depth look at Kickstarter, one of the most famous crowdfunding platforms of the entire digital world. Euronews' Vicenç Batalla went to Barcelona to speak with CEO and co-founder Yancey Strickler.