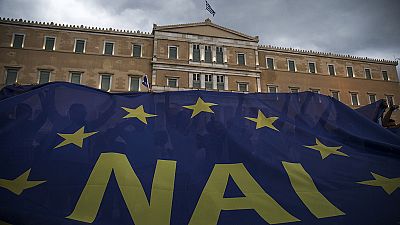 Greece's financial system has plunged into a deep freeze this week.
The country's Prime Minister Alexis Tsipras shocked European policy makers and creditors by announcing a referendum.
Greece's government also shut the banks and imposed capital controls to avert the collapse of its financial system.
The decision came after the European Central Bank – meeting in an emergency session last Sunday – opted not to expand a lifeline of emergency funds that has been sustaining Greek banks while nervous depositors pulled their money out.
It appears that the external help was pretty much a life support machine keeping a clinically-dead economy alive.
Euronews has been covering all the developments and this time we speak to our very own correspondents in Brussels, Athens and Washington to analyse the GRISIS.