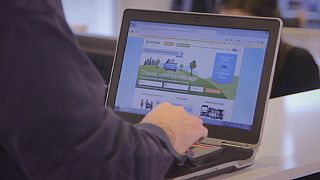 Europe has set out along the road to a digital economy, but there's a long way to go and it could be making better progress. While this sector is growing seven times faster than any other, Europe has only captured a quarter of the global market. In this edition of Real Economy Maithreyi Seetharaman takes a close look at what the digital economy could do for Europe.
Among the guests are the founder of the meteorically successful car-sharing start-up Blablacar and one of the world's largest tech investors.
The programme also focuses on the digital challenges facing traditional industries like tourism and explores how the sector could be a vital creator of much-needed jobs in Europe.
Watch the video.