Uber gets new 15-month license to operate in London
Comments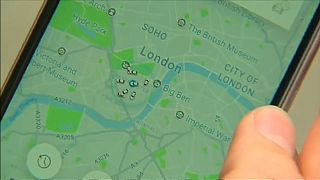 Uber's been granted a new but shorter license to operate in London.
It's after Transport for London refused to give the Silicon Valley taxi firm a five-year operating license last September saying there were failings in its approach to report serious criminal offenses and to background checks on drivers.
But now the judge, Emma Arbuthnot at Westminster Magistrates Court ruled they can have a 15-month permit subject to strict conditions.
After the two-day hearing, the judge says Uber is now 'fit and proper'.
Lawyers say the cost for the case of 482,256 Euro's will be paid for by the taxi firm.