Theresa May's election defeat sparks fresh wave of uncertainty over Brexit talks
Comments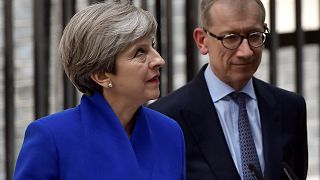 In this week's State of the Union, Efthymia Koutsokosta examines the fall-out from Britain's general election and the options forward for Conservative Theresa May, now prime minister in a hung parliament.
Ryan Heath, Politico's senior EU correspondent paints a bleak picture for UK politics and predicts another election could happen in the autumn.
We also look at the European Commission's tentative plans to harmonise the bloc's defence strategy.