What will the new Franco-German relationship look like?
Comments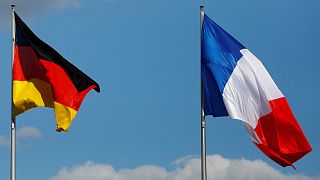 As a new government takes shape in France Euronews spoke to the director of the Centre for European Policy Studies on how relations with Germany might change.
It's not so clear if Macron wants to have a budget for the Eurozone or for the EU

Director of the Centre for European Studies
"The German government knows that it has to show its willingness to the new French President, also to support him domestically and also the German government now is a coalition and there are two souls living in this coalition, one is more open to French proposals and the other one less," Daniel Gros said.
Asked whether Germany is the right partner for France, given that French President Emmanuel "Macron has already asked for a budget for the Eurozone, Gros replied:
"It's not so clear if Macron wants to have a budget for the Eurozone or for the EU. But then the biggest problem will not so much be between France and Germany because there is another big country in the EU area – Italy, which has actually more fiscal problems, much more fiscal problems than France. And therefore while Germany and France might be able to strike a deal they have somehow to get Italy on board and that might be very, very difficult."
And asked whether Germany and France will agree on security issues, Gros said:
"Security is actually the one area where it might be the easiest to have an agreement because that's not an area where Germany is strong and France weak, but it's a little bit the other way round: It's France which is a bit stronger because it has a longer tradition and also it has nuclear weapons."