EU seeks to sanction Spain, Portugal over spending
Comments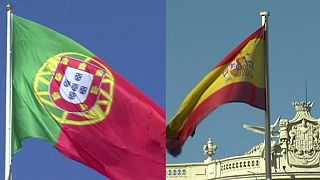 Spain and Portugal could faces fines for breaching EU spending rules after the European Commission opened a sanctions procedure on Thursday over both countries failure to tackle their budget deficits.
Both countries' deficits came in over the thee percent deficit in 2014, and then missed it again by an even wider margin in 2015. Spain's deficit totaled 5.1 percent last year, while Portugal's amounted to 4.4 percent.
No eurozone country has ever been fined under the rules, which were drawn up to avoid a repeat of the debt crisis that nearly brought about the end of the single currency.
But now it is up to European finance ministers whether they agree with the proposal put forward by the European Commission, the EU executive that drafts laws and policies their implementation.
If they do, Commission officials have 20 days to decide whether to suggest fines against Madrid and Lisbon; the payment of EU regional funds could also be put on ice.
"Those financial consequences could be equal to zero, because we have also to take into account the fact that these countries have suffered of very severe economic crisis and that they are now recovering," said Pierre Moscovici, the EU's finance commissioner
"I think that we are making our job which is to marry credibility, that is the respect of the rules, and also intelligence and the will to keep these economies on the path of growth and jobs to sustain the recovery," he told euronews.
However, it is highly likely that finance ministers will support the EU executive. A qualified majority would be needed to block it. This amounts to 55 percent of the participating member states representing 65 percent of the EU's population.