Manna from Brussels: How to get EU funding for your project
Comments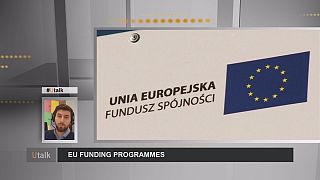 This week UTalk question comes from Viktor in Budapest:
"How can I apply for EU funding grants? What conditions do I need to meet?"
Providing the answers is Europe Direct
Communication Officer, Tomás A. Levy Barros.
"Direct funding grants are awarded by the European Commission or its executive agencies to support projects or activities in relation to EU policies.
Direct grants from the European Commission are provided on a one-grant-per-project basis usually following a public announcement known as a 'call for proposals', within the framework of specific programmes. The EU does not finance projects up to 100%: part of the funding comes from the EU, part from other sources.
In addition to that, grants cannot be awarded retroactively for projects already completed and cannot result in a profit for the grant beneficiary.
Businesses
or related organisations managing projects of a transnational character are eligible for the grants.
Detailed criteria for eligibility are specified in the call for proposals published on the website of the relevant European Commission service or executive agency, as well as in the Official Journal of the European Union, C series.
Moreover, indirect funding is managed jointly with national and regional authorities, mainly through five structural and investment Funds:
These are:
the European Regional Development Fund
(ERDF),
the European Social Fund (ESF),
the Cohesion Fund (CF),
the European Agricultural Fund for Rural Development (EAFRD), and
the European Maritime and Fisheries Fund (EMFF).
These main funds work together to support economic development across all EU countries, in line with the objectives of the Europe 2020 strategy."
- For more information about EU funding programmes,
call 00 800 6 7 8 9 10 11 or check out the website
- If you would also like to ask a question on Utalk, click on the button below