China rising: Will new leadership bring about change?
Comments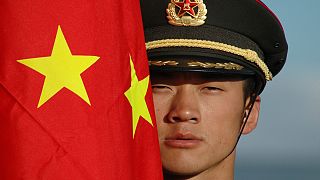 As China's Communist Party Congress approaches and with it an expected change of leadership, China-watchers are considering what policies may stand to change.
Tensions have risen over trade with the EU, namely over solar panels European producers say Chinese competitors are dumping on the market. China's trade surplus, thanks to the government's control over the value of the currency, has long been a source of friction.
China's disputes with neighbours over islands in the region have flamed up again, this time with Japan, raising concerns.
Concerns as well over human rights won't go away. Beijing has maintained a hard line toward its dissidents.
Questions have risen over the health of presumed new leader-in-waiting Xi Jinping, seen as a pro-reformer aiming to jumpstart a lagging economy on which the world depends to pull out of an economic slump.
What should be Europe's relations with China? How much can China be swayed, if at all, on its currency, trade and human rights? Or is Europe powerless in the face of an ever-rising China?
Wired into this edition of The Network is, from Berlin, Helmut Scholz, a European Parliament member of the German leftist party Die Linke. He's on the parliament's International Trade Committee. He's been critical of China flooding Europe with cheap goods. "We can't simply say business as usual" with China and other emerging economies, he says. If you have cooperation it has to be in a fair world economy.
From here at the European Parliament in Brussels, Duncan Freeman, research fellow at the Brussels Institute of Contemporary China Studies, or BICCS. He's said one positive result from Europe's financial crisis was a shrinking trade deficit with China.
And Lixin Yan, EU affairs reporter for international Chinese independent media, including NTDTV and Epochtimes, both news outlets critical of the government.
I must mention that we did invite Chinese diplomats but they were unavailable to join us on the show.