If geeking out on food is your thing, fermentation will sound like music to your ears. This ancient food preparation technique uses a friendly dose of bacteria that give 'normal' foods probiotic powers to promote a healthy gut.
Fermented foods are more popular than ever before. They are the number one 'superfoods' in the US this year, according to a survey among 2,050 nutritionists. And globally, the market is expected to be worth US$ 40 Billion (32 billion euros) by 2022.
While fermented products like kombucha, kefir and kimchi may sound a bit mysterious, chances are you're already eating live bacteria. Cheese, bread, yoghurt and many other everyday products went through the fermentation process.



The increased popularity comes from a greater awareness of the importance of gut health, according to Lisa Mueller, an active food chef, nutritionist and athlete. "People start to realize that having an active and natural variety of microbes in the intestines may optimize overall health," she told Living it.
Can live bacteria take gut health to another level?
The good bacteria produced by fermentation are said to make food more digestible, preserve nutrients, help curb sugar cravings, keep the immune system healthy and benefit the overall gut health.
The BBC reportsstudies that have associated microbes with a lower incidence of cancer, heart disease, liver disease, diabetes, asthma, depression, autism, irritable bowel syndrome, colic, Parkinson's and many allergies.
However, independent research on the health benefits of probiotics is still emerging. And while early studies show promising results, strong scientific evidence to support specific uses of probiotics for most health conditions is still lacking'.
"Generally speaking, there is a lack of independent research in the area of food," said Stephanie Jeffs, Raw Food Chef & Author. Her company Explore Raw runs 'fermentation retreats' for serious health seekers, who are curious about wellness and eager to learn how to make better food at home.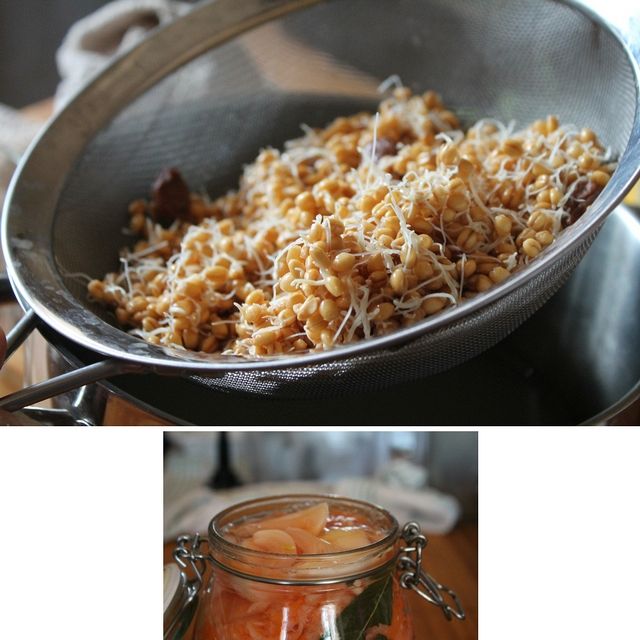 Anecdotal evidence from her community, and Jeffs' personal experience show positive health results with fermented foods. "You cannot deny the stories of healing from people that have been living off homemade fermented foods for many years," Jeffs told Living it.
Thinking outside the 'pill' box
Food writer and DIY food activist Sandor Katz is a walking advertisement for the health benefits of live bacteria. The 'master' of the revival of fermentation has lived with HIV since the 80's and experimented with fermentation for nearly twenty-five years. While it hasn't cured him, and he still takes medication, he considers fermented foods to be an important part of his healing, which allows him to lead a vibrant and energetic life.
"For now, it seems to be another form of 'self-help'," Mueller said. During her research on the health benefits of bone broth, she noticed that many people have a sick stomach and bad digestion. "Everyone tries to cure themselves naturally because medication doesn't really work properly," she said.
The brain-gut connection: Can food dictate your mood?
Eating fermented foods for a healthy gut may also benefit mental health. Some studies have confirmed that the gut affects our mood and plays into food cravings and eating behaviours.
"I have absolutely no doubt that when one is eating well, one will get mental clarity," Jeffs said. "You rid the body of bacteria and mucus that can cloud the gut and the brain."
Most of us will have first-hand experience of the connection between the gut and the brain; when you feel nausea before giving a presentation, a stomach ache during stressful periods, or 'butterflies' in your belly when falling in love.
And new insights reveal that people with serious disorders such as obesity, anorexia, irritable bowel syndrome, autism and PTSD – that have been thought to be solely psychological – share a common symptom: a hypersensitivity to gut stimuli.
While doctors are aware of the brain-gut connection, official studies are still lacking, blocking the development of new treatments. "If the link between the brain and the gut is clinically proven, doctors may start prescribing probiotics instead of antidepressants," Mueller said.
Now what: how to get started with fermentation?
Sauerkraut is the best option for beginners, according to Mueller. To make it, alternate layers of cabbage in a jar, sprinkle it with salt in between and tap each layer with a spoon. Then leave the cabbage submerged in its liquid for two to three days.
"The fermentation process can be a bit intimidating at first, but once you get the hang of it, it is fairly easily done by yourself and much cheaper than most 'superfoods'," Mueller said. The only thing you need is good hygiene, patience, and a bit of space in the kitchen.
Fermented foods are also widely available in supermarkets. A good thing, according to Jeffs, as "they bring beautiful foods to a mainstream audience." However, store-bought products are "absolutely no comparison". They don't have the full range of bacteria that you would get with homemade or artisanal products.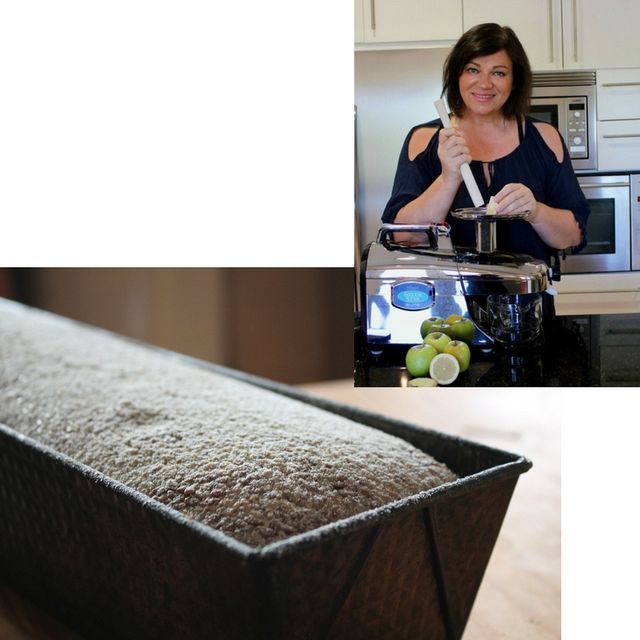 The main issue with commercially sold products is pasteurisation. It kills 80 percent of the good and bad bacteria, wiping out almost completely its positive effects. "If it doesn't say non-pasteurized, you're basically just eating very expensive cabbage with barely any probiotics," Mueller said.
Starting off with store-bought products will get you more familiar with fermentation, but as Katz confirms in the introduction of his book 'Wild Fermentation': "If you want live-culture fermented foods in our world of pre-packaged mass-produced food commodities, you have to seek them out or make them yourself."
And while encouraging bacteria growth in a jar of vegetables may not seem like the most appealing way to make a tasty dish, the fermentation process makes food taste "absolutely amazing", according to Jeffs.