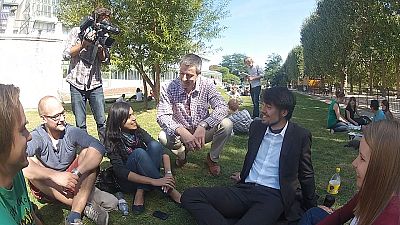 In the latest episode of Generation Y, we saw how business and environment can go hand in hand.

This was the theme of our virtual panel held on October 17 with students of the Climate-
Knowledge and Innovation Community (KIC).

What is Climate-KIC? In his introduction, Director Richard Templer gave us his answer along with tips on how to join the community.

A stimulating chat on the future of business, where environment is no longer a risk to take, but an opportunity to exploit.

As one of our guests put it, "it's interesting for me to hear how idealism and pragmatism can work together".