Credit Agricole has no plans to increase Banco BPM stake above 10%
Comments
By Reuters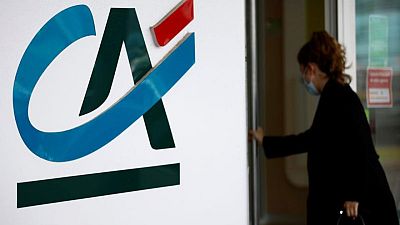 Copyright

Thomson Reuters 2023

-
MILAN – Credit Agricole has no plans to increase its stake in Banco BPM <BAMI.MI> above 10%, the head of the Italian arm of the French bank said on Tuesday.
Credit Agricole last year became the biggest single shareholder in Banco BPM, Italy's third-largest bank, after buying a 9.2% stake, with view to expanding their strategic commercial partnerships.
While Credit Agricole has always denied planning to lift its stake above the threshold of 10%, the move fueled speculation it could eventually aim for a full takeover.
"We have not expressed an intention to go above 10%, nor have we ever sought authorisations (from regulators) in this sense," Credit Agricole Italy CEO Giampiero Maioli said on the sidelines of an event in Milan.
Analysts pointed to the gradual stakebuilding from 2018 that preceded the French bank's $1 billion takeover of regional Italian lender Credito Valtellinese (CreVal) in 2021.
When asked if investment in Banco BPM could resemble the one in CreVal, Maioli said: "no two stories are ever the same".
Credit Agricole last month struck a long-term bancassurance partnership in non-life products with Banco BPM, strengthening ties with the Italian bank.
Maoili said the French group had non plans to file its own slate of nominees for the renewal of the Banco BPM's board expected in April.