Germany's Greens vote for tie-up to make Scholz chancellor
Comments
By Reuters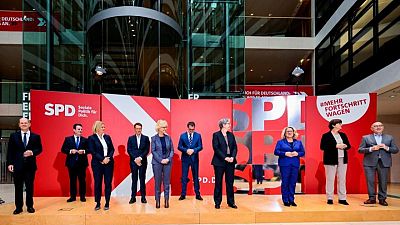 -
BERLIN – Germany's progressive Greens on Monday voted in favour of joining a coalition government with the centre-left Social Democrats (SPD) and the pro-business Free Democrats (FDP), paving the way for Olaf Scholz to become chancellor.
A coalition agreement between the three parties that will govern Germany for the next four years foresees large investments in renewable energy and infrastructure.
It was approved by 86% of the some 71,000 Greens members who took part in the vote. The SPD and FDP voted in favour of the deal at the weekend.
Scholz, who served as finance minister under outgoing Chancellor Angela Merkel, faces the challenge of taming a fourth wave of the coronavirus that has forced Germany's 16 states to introduce sharp restrictions, especially on the unvaccinated.
His party on Monday nominated SPD lawmaker and expert on health issues Karl Lauterbach as health minister.
Lauterbach became a prominent figure during the pandemic, appealing for lockdowns and vaccinations on television and in newspapers.
The three parties will officially sign the coalition agreement on Tuesday, and the Bundestag lower house is expected to vote for Scholz as chancellor the next day.