Italy's 5-star will continue to support govt - former PM Conte to paper
Comments
By Reuters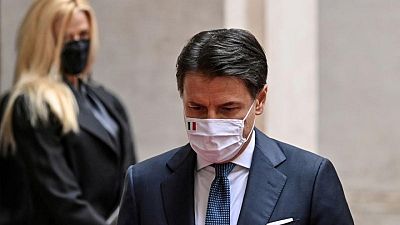 -
ROME – Italy's 5-Star Movement will continue supporting the government led by Mario Draghi despite some of its decisions have disgruntled citizens, former Prime Minister Giuseppe Conte, set to be the group's new leader, said on Monday.
"Some decisions (of the government) have displeased citizens and caused concern… We will be loyal and constructive without giving up our values and battles," Conte said in an interview with daily Corriere della Sera.
Late on Saturday Conte said the 5-Star had resolved a long-running internal legal battle which had made it impossible for him to be formally voted in as leader and had left the movement politically paralysed.
5-Star is the largest party in parliament thanks to its triumph at 2018 elections when it took 32% of the vote, but since then its popularity has been undermined by policy U-turns and internal feuding.