Swiss National Bank still ready to make currency interventions - Maechler
Comments
By Reuters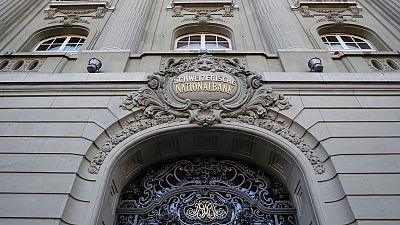 -
By John Revill
ZURICH (Reuters) – The Swiss National Bank remains ready to buy foreign currency to support its ultra-loose monetary policy – a necessary stance in an environment "clouded by considerable uncertainty", SNB Governing Board member Andrea Maechler said on Thursday.
The level of political and economic uncertainty is almost three times the historical average according to one measure, exerting strong downward pressure on long-term interest rates, Maechler said in remarks prepared for a conference.
The Swiss franc reached its highest level against the euro <EURCHF=> since the start of October on Thursday as concerns about prospects for a United States-China trade deal pushed investors to search for safe-haven assets.
"Our monetary policy has to navigate these obstacles in order to ensure appropriate monetary conditions for the Swiss economy," Maechler told the event in Geneva.
"We remain willing to intervene in the foreign exchange market as necessary," she said, noting how the SNB kept its interest rates locked at -0.75% in September.
The SNB has increased the threshold when its negative interest rates – among the lowest in the world – apply to commercial banks which park money with it overnight.
Maechler said this move recognised that global interest rates could remain low for some time, while the SNB wanted to limit the charge's impact on banks.
She resisted calls for the SNB to use its massive balance sheet to promote environmentally friendly causes.
Campaigners want the SNB take climate risks into account by excluding companies linked to global warming from its investments and divesting from coal companies.
But Maechler said moving to a low-carbon economy should be left to politicians and it was not an issue for the SNB, whose remit is to ensure price stability.
"Broadening this mandate to pursue other objectives, such as promoting a green economy, would pave the way for conflicts of interest and politicise monetary policy," Maechler said.
"This would affect the very essence of the SNB's independence and thus its ability to make decisions that are occasionally difficult but absolutely necessary in order to fulfil its mandate and support Switzerland's economy."
(Reporting by John Revill; Editing by Michael Shields)