Europe at risk if Germany turns its back on U.S., NATO chief says
Comments
By Reuters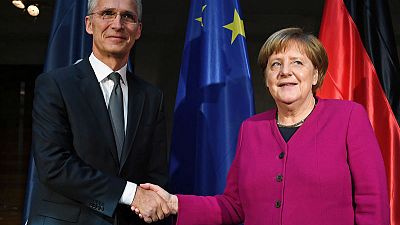 -
BERLIN (Reuters) – Berlin must not forget Washington's crucial role in allowing Europe and Germany to reunify after the end of the Cold War, NATO Secretary-General Jens Stoltenberg said on Thursday, after Germany's foreign minister called unity "a gift from Europe".
"The reunification of Germany and Europe would have been impossible without the United States' security guarantee," he said at an event to celebrate the 30th anniversary of the fall of the Berlin Wall. "Any attempt to distance Europe from North America will not only weaken the transatlantic Alliance, it also risks dividing Europe itself."
He also called on Europe and the United States to work together to "understand" and respond to what he called "China's rise," noting the sharp growth in China's navy and in its inventory of missiles that would break Cold War-era arms control treaties.
(Reporting by Robin Emmott, editing by Thomas Escritt)