UK household confidence drops to six-month low in December - IHS Markit
Comments
By Reuters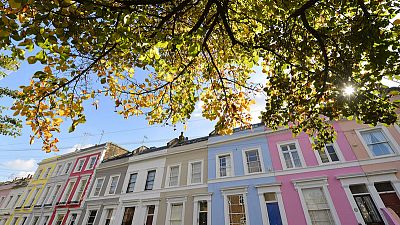 -
By Amy O'Brien
LONDON (Reuters) – British households' confidence in their finances hit a six-month low in December, as their earnings from employment rose more slowly while living costs increased, a survey showed on Monday.
The monthly Household Finance Index from financial data company IHS Markit fell to 43.9 in December, its lowest since June, from 44.4 the month before.
Worse conditions in every aspect of households' finances prompted pessimism for the new year ahead, with future financial outlook plummeting to one of its lowest readings in over four years.
As Christmas approaches and March's Brexit deadline looms, the significant decrease in consumers' financial health could trigger fears of a knock-on effect for the economy as a whole.
"(The) data demonstrate the negative impact that political and economic uncertainty is having on households," IHS Markit economist Joe Hayes said.
"If sentiment continues to decline, the effect on the real economy may become more apparent in hard data if households begin to alter consumption behaviour."
After a slight improvement last month, growth in earnings from employment slowed again in December, and was below average for the year. The December survey data showed this was paired with a renewed uptick in living costs.
Households' perceptions of their earnings are more downbeat than the most recent official data, which showed the biggest annual increase in headline weekly pay for a decade in October, and the largest rise since 2016 in inflation-adjusted terms.
Against the backdrop of Brexit uncertainty, the survey data showed increased feelings of job insecurity.
British households' bleak outlook for the year ahead also extended to the housing market, where confidence in house price increases hit a six-year low, excluding just after the EU referendum. This pessimism was most marked in London, where property value expectations dropped to their lowest since 2009.
While the majority of households still expect the Bank of England to increase interest rates over the next twelve months, there was a noticeable increase in those expecting a cut, rising to 11.2 percent in December from 6.5 percent.
(Editing by David Milliken)