Villages cleared for coal mines as Germany falls back on climate goals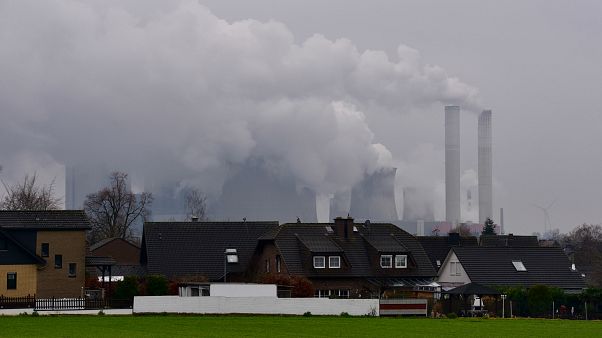 The expansion of lignite mines in Germany's coal regions continues to take over entire villages as Germany, the country with the highest greenhouse gas emissions in the EU, fails in its bid to quit coal use.
Germany's goal to reduce emissions by 40% before 2020 is already out of sight, the COP24 climate conference in Katowice, Poland, heard.
A recent report by the organisation Climate Analytics suggests that even if no new coal-powered plants come online and some plants are sent into retirement, Germany would still exceed the Paris Agreement-mandated emissions goals necessary to keep global warming well below 2°C.
Only a quick retirement of coal-powered plants – meaning by 2030 at the latest – would allow for emissions to be kept within the agreed limits, says the dossier.
Although Germany has reduced the number of active coal-powered plants over the past three decades and the number of people employed in the coal industry has sunk, it still relies on coal – lignite and hard coal – for more than 30% of its electricity production.
A plan to phase out coal is still under discussion by the multi-stakeholder organ dubbed the Coal Commission, but no fixed date has been set.
According to the BUND environment protection organisation, a quick exit from coal would be the only option to rein in emissions, though it's a scenario that may present some difficulties.
"If I shut down coal-powered plants relatively quickly, I am going to take out a lot of capacity from the network, I'm going to have big effects on electricity prices, job loss and obviously economic damages," said Tina Löffelsend, speaker for BUND and member of the Coal Commission.
Löffelsend added, however, that climate policy in Germany has set itself up for failure as it hasn't done enough to meet the climate goals the country had set for itself, and some of the coal regions don't have a clear concept of what to do after coal.
"A lot has been messed up, mostly because the government has always found other things more important, but this has to change," said Löffelsend.
With many workers in coal regions fearing for their jobs, the demands coming from there are often in the form of an exit from coal "within reason", meaning not so quick as to compromise the economic structure of the area.
"In all the demands for a quick exit from coal it's often forgotten that we are talking about people – in North-Rhine Westphalia about 30,000 people live with lignite," a speaker for the trade union IG-BCE told Euronews.
IG-BCE estimates that the coal industry employs about 100,000 people nationwide.
In Morschenich, a village in North-Rhine Westphalia that is on the brink of demolition, a rift has materialised between those who need to leave their houses but hope that coal will be made history soon, and those who support the expansion of the mine that is swallowing up their village.
"It's sad, but it's what it is. We grew up with coal," a man who works for RWE, the energy company that manages the mines, told Euronews.
"Of course I am afraid for my future, I'm 50," he said, referring to the prospect of having to change job if coal is rolled back.
"Who is going to employ him?" echoed his wife.
The current level of emissions not only in Germany but across the EU is considered incompatible with the goal set in the Paris Agreement to keep global warming well below 2°C.
According to the European Climate Foundation, Germany, Spain, Hungary and Slovakia are flagged as countries where coal phase-out is still under discussion, while most Eastern European countries have no plan at all on when and how to quit coal.