OPEC's oil-cut pledge is vague, but Saudi plans lend some credibility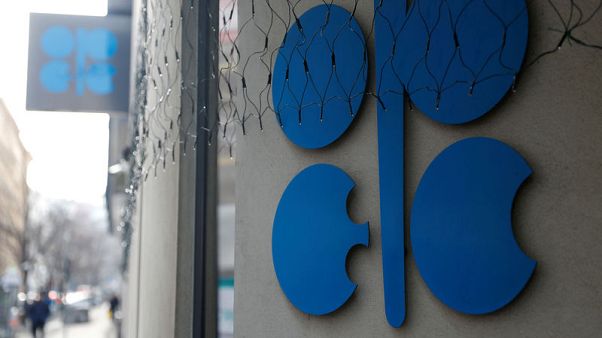 -
By Alex Lawler
LONDON (Reuters) – OPEC's supply-cutting deal agreed last week is vague even by the standards of the oil producer group as no individual output targets are likely to be published, although precise plans from top exporter Saudi Arabia boost the agreement's credibility.
The Organization of the Petroleum Exporting Countries, seeking to prevent a surplus that could weaken oil prices, agreed to cut production by 2.5 percent or 800,000 barrels per day (bpd) as part of a deal with Russia and other non-members.
OPEC has published less detail on how the cut will work than it did in 2016, when it first announced a supply-limiting deal with its allies.
Unlike last time, there will be no release of any previously secret list of country-specific cuts, two OPEC sources said.
"As ever, there's a bit of smoke and mirrors around the latest OPEC deal," said David Fyfe, an oil market economist formerly at trading firm Gunvor and the International Energy Agency.
Oil ministers said the cuts would be from October production levels except for Kuwait and that Iran, Venezuela and Libya – at risk of output declines due to U.S. sanctions, economic collapse and unrest, respectively – were not required to reduce supply.
None of that was confirmed in OPEC's statement issued after the Vienna meeting.
Still, actual supply cuts could exceed the promised volume thanks to Saudi Arabia. Riyadh said it would reduce output to 10.2 million bpd in January, going far beyond a 2.5 percent reduction from October production of 10.64 million bpd.
"The OPEC communique is very vague but the production numbers from Saudi Arabia are very precise," Olivier Jakob of oil consultancy Petromatrix said. "The main thing is that Saudi Arabia is reducing output."
If each OPEC country that is expected to reduce supplies were to curb output by 2.5 percent, the cutback would appear smaller than the 800,000-bpd reduction announced.
"A cut of 2.5 percent from October levels for all bar Iran, Libya, Venezuela and Qatar looks closer to a 700,000-bpd cut," said Fyfe, although he still sees the agreement as enough to support prices.
Qatar, one of OPEC's smallest oil producers, is leaving the organisation in January.
"Assuming we lose another, say, 400,000-500,000 combined from Iran, Libya and Venezuela in the first half of 2019, then the others will have probably done enough to prevent eye-popping stockbuilds early next year."
A third OPEC watcher, who also saw the deal as vague, cited the potential for unplanned output losses such as at Libya's Sharara oilfield to give tailwind to pledges of lower supply.
"A bit of a fudge might turn out a slight understatement," he said. "But in the end external events seem to support OPEC – Sharara at the moment and who knows what in future."
The following table shows how a production cut of 2.5 percent would work if shared equally among OPEC members minus Iran, Venezuela and Libya.
The baseline for the cut is October's production as reported in OPEC's December Monthly Oil Market report, except for Kuwait, which according to delegates will cut from September production.
Production is in barrels per day. Qatar has been removed.
(Reporting by Alex Lawler; Additional reporting by Shadia Nasralla; Editing by Dale Hudson)
euronews provides breaking news articles from reuters as a service to its readers, but does not edit the articles it publishes. Articles appear on euronews.com for a limited time.