SoftBank's blockbuster IPO reaches $23.5 billion after extra share sale
Comments
By Reuters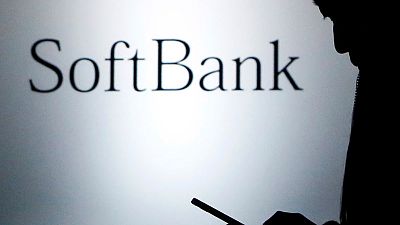 -
By Taiga Uranaka
TOKYO (Reuters) – SoftBank Corp priced its initial public offering (IPO) at 1,500 yen per share and will sell an extra 160 million shares to meet solid demand, a regulatory filing showed, raising 2.65 trillion yen ($23.5 billion) in Japan's biggest-ever IPO.
That makes the share sale one of the largest of all time globally, just shy of the record $25 billion that Chinese e-commerce firm Alibaba Group Holding Ltd raised in 2014.
The price set by SoftBank Group Corp's Japanese telecommunications unit was unchanged from the indicative price, and its overallotment option will be exercised in full, the filing to the finance ministry showed on Monday.
The Tokyo Stock Exchange on Monday said the shares will be traded on its first section from Dec. 19.
The IPO pricing comes just days after Japan's third-largest mobile phone network provider by subscriber numbers suffered rare nationwide service outage. SoftBank said the disruption would not affect its earnings and dividend forecast made on Nov. 12.
But other causes of concern abound. The government wants to see a decline in mobile phone charges just as competition is set to increase with the market entrance next year of e-commerce firm Rakuten Inc.
Moreover, sources told Reuters that Tokyo plans to ban government purchases of equipment from Chinese telecommunications infrastructure firm Huawei Technologies Co Ltd [HWT.UL]. SoftBank has a long relationship with Huawei that has included joint trials of fifth-generation (5G) network technology.
To stimulate interest in SoftBank's IPO among retail investors, the deal's domestic lead underwriters have pursued an unprecedented marketing campaign, including what are believed to be Japan's first TV adverts for a private firm's IPO.
SoftBank is widely perceived to be a mature business – and so is considered to have relatively slower growth prospects – and the huge number of shares on offer has raised concern of oversupply. Still, brokerages said they would be able to attract enough investors with SoftBank's dividend alone.
Its 5 percent dividend yield – a percentage of dividend income against the stock price – is among the highest in Japan.
(Click for an interactive graphic showing the dividend payout of Japan's three biggest telcos: https://tmsnrt.rs/2SwyWIo)
Brokerages said SoftBank likely set the indicative price of its shares at 1,500 yen – rather than a price range, as is the norm – to keep its dividend yield at 5 percent.
The turnout demonstrated that Japanese retail investors' enthusiasm for IPOs was firm enough to absorb such a large offering. Over 80 percent of the $23.5 billion deal was allocated to retail investors, banking sources have told Reuters.
"Retail investors see (buying) IPO stocks as profitable" said Naoto Akashi, general manager at SBI Securities, Japan's biggest online brokerage and one of the lead underwriters for the domestic portion of SoftBank's IPO.
"In popular IPOs, there are several cases this year in which we received orders worth over 1 trillion yen for a single deal during book-building period," he said, declining to comment specifically on SoftBank.
Kazuto Hayashi, chief executive of smartphone brokerage startup One Tap BUY, said the IPO also attracted many young investors, some of whom were participating in an IPO for the first time.
(Reporting by Taiga Uranaka; Additional reporting by Chris Gallagher and Chang-Ran Kim; Editing by Christopher Cushing)