German rail union calls strike for Monday in pay row
Comments
By Reuters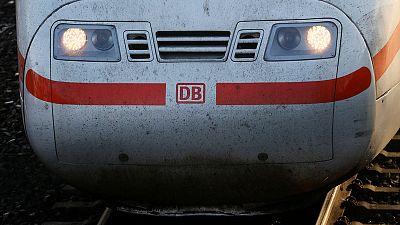 -
By Markus Wacket
BERLIN (Reuters) – German railway workers will stage a four-hour nationwide strike on Monday that will hit morning commuters, a spokesman for the EVG union said on Sunday, as it steps up pressure in a pay dispute.
The spokesman said the strike would start at 0500 local time (0400 GMT) and affect local, regional and long-distance passenger and freight trains.
The move comes after wage talks with rail operator Deutsche Bahn [DBN.UL] broke down on Saturday.
The union, which represents most railway industry workers and professionals, had said on Saturday that warning strikes would be unavoidable, raising fears that Christmas travel could be disrupted.
The EVG wants a 7.5 percent wage increase and has also made demands on working hours and holidays.
Deutsche Bahn said the warning strikes would affect services considerably.
"We must expect disruption even after the end of the warning strikes," it said in a statement, adding it would try to minimise problems.
The state-owned company, which is also in talks with the smaller train drivers' union GDL, said it had offered a 5.1 percent wage rise in two stages and a one-off payment of 500 euros (£446.78). Overall, the package is equivalent to a 7 percent rise, it said.
It has said the EVG decision to break off talks were causing a "completely unnecessary escalation" which would unsettle travellers over the Christmas period.
The EVG spokesman declined to say whether one geographical area would be affected most.
(Reporting by Markus Wacket; Writing by Madeline Chambers; Editing by Matthew Mpoke Bigg and Gareth Jones)