UK outsourcer Interserve considering new capital, non-core sales
Comments
By Reuters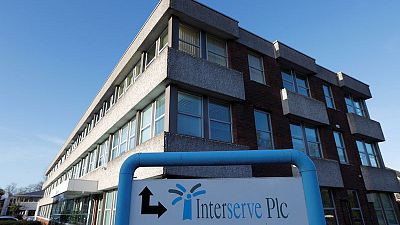 -
LONDON (Reuters) – British support services company Interserve <IRV.L> is looking at bringing new capital into the business and selling non-core businesses, it said in a statement on Saturday.
The Financial Times reported earlier on Saturday that the company, which provides services to the British government by working in prisons, schools, hospitals and on roads, is in rescue refinancing talks that could see creditors take control.
Support service companies have been under scrutiny in Britain with questions asked about whether private companies should be running essential public services after Carillion <CLLN.L> went bust earlier this year, putting thousands of projects in jeopardy.
Interserve warned in November that its debt would rise more than expected this year amid project delays and a weak construction market, and said it would launch plans to cut borrowing in early 2019.
The company, which amongst other activities cleans rail stations and provides probation services to the Ministry of Justice, said on Saturday that it was on track to report growth in operating profit in 2018 and that its board was focused on finding the right financial structure for the company.
"This includes options to bring new capital into the business and progressing the disposal of non-core businesses," it said, without giving further details.
(Reporting by Sarah Young; Editing by Helen Popper)