Bayer's German workers mostly spared from Monsanto-related job cuts - labour boss
Comments
By Reuters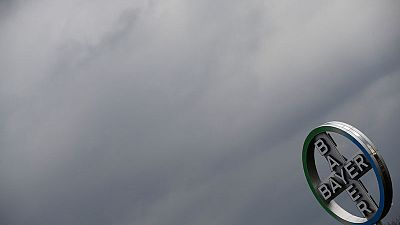 -
By Patricia Weiss
Leverkusen (Germany) (Reuters) – The lion's share of job cuts from folding U.S. seed maker Monsanto into Bayer's <BAYGn.DE> agriculture unit will affect workers outside Germany, the head of Bayer's works council told Reuters.
"It's wrong to say that the employees now have to carry the can," Oliver Zuehlke, who represents Bayer's German workers, told Reuters.
Chief Executive Werner Baumann, under pressure to boost Bayer's share price after a drop of more than 35 percent so far this year, last week announced asset sales and the reduction of 12,000 jobs across the diversified group, about 10 percent of the total headcount.
Bayer said at the time this included around 4,100 positions to be slashed due to the integration of Monsanto into Bayer's Crop Science business.
"By far the largest part of those will be abroad," works council head Zuehlke said. He is also Vice Chairman of the supervisory board, as is the norm for listed German companies.
He would not specify in which countries. A Bayer spokesman declined to comment.
In January last year, a spokesman for Donald Trump, then U.S. president-elect, said that Bayer had promised to maintain Monsanto's more than 9,000 U.S. jobs and add 3,000 new U.S. high-tech positions. The deal was agreed at the time but not yet cleared by regulators.
The prospective merger parties said at the time the combined agriculture business planned to spend $16 billion on research and development over the next six years, at least half of which in the United States, creating several thousand new well-paying jobs after integration is completed.
Monsanto had about 20,500 global staff last year. Bayer's Crop Science division has about 16,200 staff, excluding Monsanto and also excluding 4,500 staff at businesses sold to BASF <BASFn.DE> to address antitrust concerns.
Bayer has said that a significant number of the group-wide job cuts, though not the majority, would affect German sites.
Organised labour at Bayer had backed the restructuring programme, mainly because the employer had ruled out forced redundancies in Germany through 2025.
Bayer expects more than 4 billion euros (3.56 billion pounds) in one-off costs from the global cost cuts, mainly for severance packages.
(Writing by Ludwig Burger; Editing by Toby Chopra)