Net 2019 euro area bond issuance after ECB buying will be highest since 2014: Barclays
Comments
By Reuters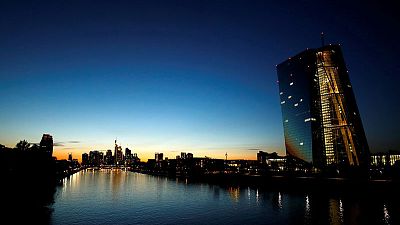 -
LONDON (Reuters) – New government bond issuance in the euro area next year, when European Central Bank purchases are stripped out, will be at its highest level since 2014 as the central bank prepares to end its asset purchases this month, according to Barclays.
The weight of ECB bond purchases to stimulate the euro zone economy since 2015 has meant net bond issuance — after central bank purchases — have fallen sharply. But that looks set to change with the ECB winding down stimulus.
Barclays estimates net bond issuance in the bloc next year at 185 billion euros (165 billion pounds), 13 billion euros lower than in 2018. But when ECB buying as part of its QE programme ends, this will be the highest supply number in five years.
"As a result, market participants are questioning who will be absorbing this EGB (European government bond) net issuance without the support of QE purchases and what the market impact will be," the bank said in a note published late on Wednesday.
(Reporting by Dhara Ranasinghe; editing by Josephine Mason)