Italy's ruling parties at odds over taxing high-emission cars
Comments
By Reuters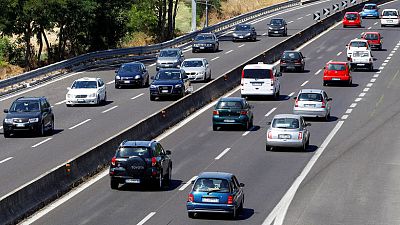 -
ROME (Reuters) – Italy's ruling parties were at odds on Thursday over an amendment to the 2019 budget law, introduced this week, that would raise taxes on traditional fossil-fuelled cars.
Late on Tuesday, Italy's Lower House Budget Committee approved subsidies of up to 6,000 euros (5,343.60 pounds) for those who buy low-emission vehicles, but at the same time it added a surcharge of up to 3,000 euros on sales of petrol and diesel cars.
The new rules had been encouraged by Italy's ruling 5-Star Movement, a pro-environment party, but on Thursday its coalition partner slammed the planned tax increase.
"I'm absolutely against any new tax on cars, which are already among the most taxed in the whole of Europe," League party leader Matteo Salvini said in an interview with Radio Rai1, adding that people who turned to more polluting models did so out of necessity, not choice.
Before forming the government together in June and having a common policy platform, dubbed as "the contract with Italians", the two parties were rivals and they run separately at local elections.
They have been at loggerheads several times since taking power, including over other measures 5-Star opposes in part for environmental concerns, such as the Franco-Italian high-speed rail link, which the League backs.
Luigi Di Maio, also deputy prime minister and leader of the 5-Star, replied to Salvini, saying the government would improve the measures.
"We do not want to harm families in difficulty .. who pick the cheapest car, nor do we want to create a shock to the Italian car market, to manufacturers or their workers," Di Maio said on Facebook.
Changes to the amendment would be agreed with consumer associations, sector trade unions, and car producers, he said.
Electric, hybrid and methane gas-powered cars made up 7 percent of Italy's car sales last month, according to data provided by foreign car manufacturers association UNRAE.
However, Italy's main car manufacturer Fiat Chrysler <FCHA.MI> does not sell any electric and hybrid cars at present in Europe.
The expansionary budget – contested by Brussels for not respecting European rules – is currently being discussed by parliament and is due to receive a final green light by the end of the year.
(Reporting by Giulia Segreti, editing by Steve Scherer and Elaine Hardcastle)