Italy's Barilla challenges Nutella with 'Pan di Stelle' spread
Comments
By Reuters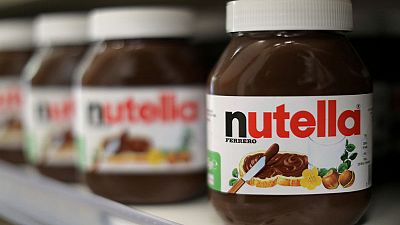 -
MILAN (Reuters) – Italian baker and pasta maker Barilla said it would launch in January a chocolate and hazelnut spread named after its signature 'Pan di Stelle' biscuits – in a challenge to market leader Nutella.
Sources had told Reuters last month that Barilla sought to hit back at domestic rival Ferrero, which makes Nutella and Ferrero Rocher pralines, irked by the confectioner's expanding biscuit range.
Barilla's chocolate spread makes no use of a key Nutella ingredient, palm oil, which has raised environmental concerns because broad areas of rainforest have been lost to palm plantations.
Barilla said it had paid special attention to the amount of sugar and saturated fats in the new spread.
"We emphasise that the recipe is without any palm oil, in line with the rest of Barilla's current product offer," it said in statement on Thursday.
The new spread will contain crumbs of Barilla's 'Pan di Stelle' chocolate biscuits, featuring eleven white icing stars, which are one of the brand's biggest commercial successes.
(Reporting by Valentina Za; Editing by Adrian Croft)