France's EDF boosts help for households switching to electric heating
Comments
By Reuters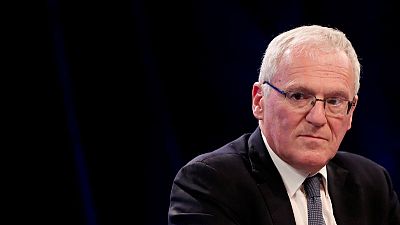 -
PARIS (Reuters) – France's EDF will offer more financial support for households switching to electric from fuel oil central heating, the state-controlled utility said on Thursday, as President Emmanuel Macron's government grapples with protests over living costs.
"Fuel oil is expensive, it creates pollution and all of it has to be imported … We have decided to make an effort to help people change their heaters," EDF Chief Executive Jean-Bernard Levy told RTL radio.
Levy said that on top of subsidies provided by the French state – 3,000 euros ($3,399) for low-income families and 2,000 euro for other families – EDF will provide financial support amounting to half of those subsidies.
That will raise support available to low-income families to 4,500 euros and to 3,000 euros for others.
Heat pumps, which use electricity to draw heat from the air or from underground water pipes, are relatively expensive with a price of 10,000 euros. However, Levy said they cost 1,000 euros a year to run versus 2,000 euros for fuel heating.
About three million French people living in standalone houses use fuel oil for heating.
On Wednesday, Macron's government dropped further fuel-tax hikes planned in next year's budget in the face of widespread protests over living costs, with more demonstrations due this weekend.
Levy said those protests had had no impact on electricity production and distribution at EDF so far, and added that EDF would apply government directives regarding freezes to any hikes in bills. The state owns around 80 percent of EDF.
Asked when EDF would close its two nuclear reactors in Fessenheim, close to the German border, Levy said the first one would certainly be closed in 2020 and the second one also probably around that time.
Macron said last week that the Fessenheim nuclear plant would have to be closed by summer 2020 in a first step toward reducing France's reliance on nuclear energy to 50 percent by 2035 from 75 percent today.
($1 = 0.8827 euros)
(Reporting by Geert de Clercq; editing by Jason Neely)