Bombardier expects higher business jet deliveries to fuel turnaround
Comments
By Reuters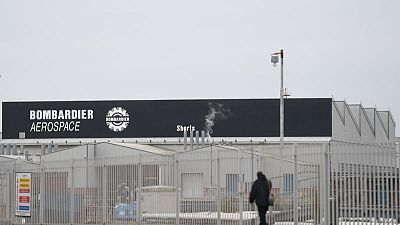 -
By Allison Lampert
NEWYORK (Reuters) – Bombardier Inc <BBDb.TO> said on Thursday it expects to deliver 150 to 155 business aircraft next year, helping the Canadian plane and trainmaker meet an $18 billion revenue target for 2019.
Montreal-based Bombardier is forecasting 15 to 20 deliveries of its flagship Global 7500 jets next year, after the long-range corporate planes enter service "in the coming days," Bombardier Business Aircraft President David Coleal told the company's investor day in New York City.
The Global 7500, which list for $73 million each and are sold out through 2021, is expected to play a key role in Bombardier's five-year turnaround plan to boost revenue and margins by 2020. Bombardier faced a cash-crunch in 2015 after investing heavily to bring two new planes to market.
"Bombardier is a much stronger company in 2018," Bombardier Chief Executive Alain Bellemare told investors repeatedly.
Bombardier shares fell 0.9 percent on Thursday, and are down about 28 percent year-to-date on investor jitters over Bombardier's $9 billion debt and concerns after the company recently revised its 2018 free cash flow target down by about $600 million, partly because of delivery delays involving five rail projects..
Bombardier Chief Financial Officer John Di Bert said the company expects to recover about $300 million to $400 million of that $600 million in 2019.
Bombardier also said it expects to generate free cash flow of $250 million to $500 million in 2019, excluding one-time items, while overall 2019 revenue is expected to rise 10 percent over 2018.
The company also expects to deliver two new longer-range variants of its large-cabin business jets, the Global 6500 and 5500, at the end of next year, at a time when demand for corporate planes is recovering.
Bombardier also forecast deliveries of 35 commercial aircraft next year.
The company said in October it had delivered 96 business jets in 2018, meeting more than 70 percent of its forecast for the year.
The Montreal-based company, which signed a deal to sell its Q400 turboprop program last month, is weighing options for its money-losing regional jet program. The company has set a target of making its commercial aviation unit profitable in 2020.
(Reporting by Allison Lampert in Montreal and John Benny in Bengaluru; Editing by Sriraj Kalluvila and Tom Brown)