Citi CFO forecasts lower markets revenue for fourth quarter
Comments
By Reuters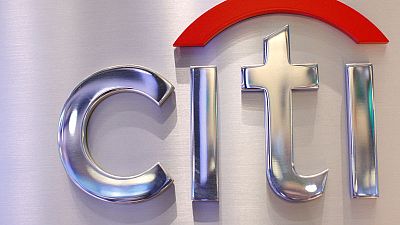 -
(Reuters) – Citigroup Inc <C.N> Chief Financial Officer John Gerspach said the bank expects market revenue in the current quarter to be slightly lower than last year.
Gerspach, speaking at an investor conference in New York, said the fall was driven by a decline in fixed-income market revenue, while Citi's equity business is doing well.
"We had anticipated we would actually see year-over-year revenue growth in fixed income and equity markets," he said. "But while we've maintained, I'd say, good engagement with the clients, we just haven't seen that transition into transaction activity at the rate at which we had hoped."
Citi's outlook runs contrary to trends described by its competitors. Speaking at the same conference, JPMorgan Chase & Co <JPM.N> Chief Executive Jamie Dimon said he expects trading revenue should be roughly in line with last year.Bank of America <BAC.N> CEO Brian Moynihan said capital markets revenue should be up a few percentage points compared to 2017.
Gerspach also warned that pressure on market-sensitive revenues could put the bank at risk of missing its efficiency targets.
"The tight timeframe of having the ability to react could put us just a little bit short," he said.
(Reporting by Imani Moise; Editing by Nick Zieminski)