Bank of England says will delay work on cyber stress tests for banks
Comments
By Reuters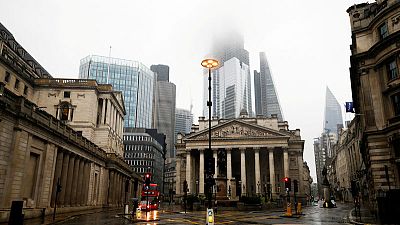 -
LONDON, Dec 5 – Bank of England officials have agreed to delay work on its first test of how banks respond to cyber attacks so they can focus on Brexit preparations, according to a record of meetings in late November.
The BoE's Financial Policy Committee (FPC), which monitors the health of Britain's financial system, said it had planned to discuss the details of the test, such as how quickly banks should recover from a hacking.
"(The FPC) agreed to delay until the first half of 2019 the setting of impact tolerances, given the focus on preparations for Brexit," Wednesday's record said.
The test pilot was due to launch at some point in 2019 but Wednesday's minutes mean it will almost certainly take place after Brexit, due on March 29.
The FPC, whose role it is to spot and tackle risks in the financial system, also responded to a government consideration of its remit.
Some lawmakers have said the committee should in future play a role in keeping London competitive as a global financial centre, particularly if Britain fails to obtain good access to the EU's financial market after Brexit.
The FPC on Wednesday made no firm commitment.
In a submission to Britain's finance minister Philip Hammond, the FPC said it will, "where practicable", consider how its policy actions, or decisions not to act, might affect the international competitiveness of the UK financial system.
Senior BoE officials have already said publicly they don't want a competitiveness remit.
(Reporting by Huw Jones and Andy Bruce)