Aston Martin set for promotion to FTSE 250 just months after IPO
Comments
By Reuters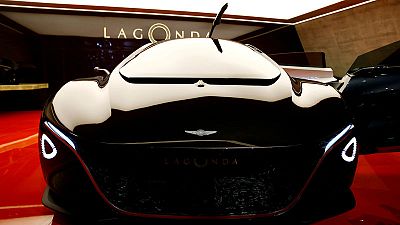 -
LONDON (Reuters) – Aston Martin Lagonda Global Holdings <AML.L> is likely to be promoted to the FTSE 250 index two months after its IPO, along with six other stocks, as part of the FTSE Russell's quarterly reweightings, the London Stock Exchange said on Tuesday.
The other stocks, which are also eligible to be lifted into the mid-cap index are Funding Circle Holdings <FCH.L>; Smithson Investment Trust <SSON.L>; Acacia Mining <ACAA.L>; Woodford Patient Capital Trust <WPCT.L>; McCarthy & Stone <MCS.L> and Restaurant Group <RTN.L>, it said.
The storied carmaker Aston Martin listed on the London bourse on Oct. 3.
AA <AAAA.L>, Charter Court Financial Services Group <CCFS.L>, On The Beach Group <OTB.L>, Spire Healthcare Group <SPI.L>, Kier Group <KIE.L>, Keller <KLR.L> and Thomas Cook Group <TCG.L> risk demotion from the FTSE 250 into the FTSE small-cap index <.FTSC>, it said.
The measure is based on the indicative market capitalisation of the stocks on Monday. The final decision and approval of the changes will be announced after market close on Wednesday based on market cap at close of trading on Tuesday.
Changes will be effective from start of trading on Dec. 24.
(Reporting by Josephine Mason and Helen Reid)