Airbus, Lockheed join forces to pursue U.S. military refuelling orders
Comments
By Reuters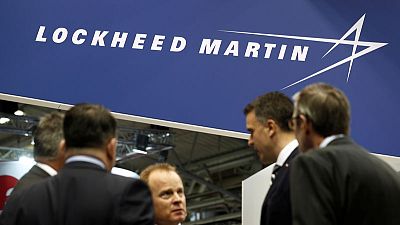 -
BERLIN (Reuters) – Europe's Airbus <AIR.PA> is teaming up with a new U.S. partner, Lockheed Martin <LMT.N>, to try to crack the U.S. military air tanker market eight years after losing out to rival Boeing <BA.N> in a bitter battle to supply tankers to the U.S. Air Force.
Airbus and Lockheed Martin said on Tuesday they signed an agreement that marks the company's first major foray into the huge U.S. military market since its failed 2012 bid to merge with Britain's BAE Systems <BAES.L> and its large U.S. unit.
The agreement kicks off a rerun of an epic battle between Airbus and Boeing, the world largest planemakers, that stretched for nearly a decade and saw two former Boeing executives sent to federal prison for ethics violations.
Airbus, previously teamed with U.S. weapons maker Northrop Grumman Corp <NOC.N>, in 2008 had won a $35 billion (27.30 billion pounds) contract to build its MRTT aerial refuelling tankers for the U.S. Air Force, only to see the deal overturned amid political pressure.
The U.S. Air Force re-ran the competition and Boeing ultimately won the contract in 2011 to build 179 767-based tankers for the Air Force, but it has missed deadlines on the resulting KC-46A programme and piled up some $3 billion in costs.
Now Airbus will work with Lockheed and go after the next possible aircraft and refuelling service orders. It is banking on the international success of its A330-based Multi Role Tanker Transport (MRTT), which has been selected by 12 countries, including Australia, Britain and South Korea.
The aircraft is already refuelling or capable of refuelling most major U.S. combat airplanes, including the stealthy F-35.
The U.S. Air Force, which wants to ultimately replace its entire fleet of over 400 tankers, is examining ways to meet growing demand for aerial refuelling with possible fee-for-service arrangements, purchases of hundreds of additional aircraft, and the future development of a stealthy tanker.
Senior executives from Airbus and Lockheed agreed in Madrid to jointly explore all those opportunities, but are still working on details of their future cooperation, according to sources familiar with the matter.
(Reporting by Andrea Shalal; editing by Thomas Seythal and Adrian Croft)