Sweden's Handelsbanken Brexit-proofs its UK operations
Comments
By Reuters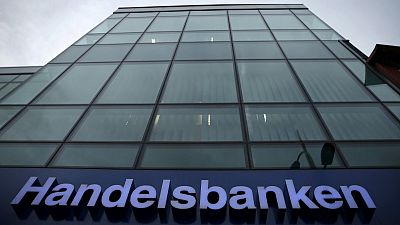 -
LONDON (Reuters) – Sweden's Handelsbanken said it had converted its British branch into a subsidiary that would operate as a standalone business, helping to shield the bank from any potentially disruptive Brexit next March.
Britain's parliament is due to vote on Dec. 11 on its divorce settlement and transition deal with the European Union ahead of the country's departure from the bloc next March.
But it is unclear if the package will get voted through, raising the prospect of Britain crashing out of the bloc.
An independently capitalised subsidiary in Britain could operate as a standalone business, and be better insulated from any disruption in cross-border links than a branch linked to a parent in another country.
"This change means that Handelsbanken is creating a strong basis and a long-term platform to support the bank's UK customers, regardless of the outcome of Brexit," the bank said in a statement on Monday.
Handelsbanken has more than 200 local branches throughout Britain, and said its UK subsidiary would have a core tier 1 equity ratio, a key measure of a bank's health, "well above" the 13.9 percent set by the Bank of England.
(Reporting by Huw Jones; Editing by Edmund Blair)