GSK buys U.S. cancer drugmaker Tesaro for hefty $5.1 billion
Comments
By Reuters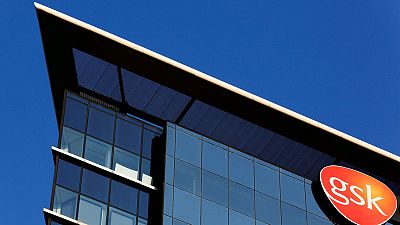 -
By Ben Hirschler
LONDON (Reuters) – GlaxoSmithKline <GSK.L> has agreed to buy U.S. cancer specialist Tesaro <TSRO.O> for $5.1 billion (4 billion pounds), marking a major biotech investment by Chief Executive Emma Walmsley as she seeks to rebuild the group's pharmaceuticals business.
GSK has lagged rivals in recent years in producing multibillion-dollar blockbusters and it largely sat out a spate of dealmaking by rival drugmakers under previous CEO Andrew Witty. That is a situation Walmsley now wants to change.
Britain's biggest drugmaker is paying $75 a share for the business, an 110 percent premium to the 30-day average price. It is also taking on Tesaro's debt. News of the lofty valuation sent GSK shares down 7 percent on Monday.
Boston-based Tesaro has long been seen as a potential takeover target, with other suggested acquirers in the past including Switzerland's Roche <ROG.S>.
The definitive agreement to acquire Tesaro comes on the same day as GSK sold its India-focused Horlicks nutrition business to Unilever <ULVR.L> for $3.8 billion, freeing up cash for pharmaceuticals investment.
Tesaro gives GSK a marketed product for ovarian cancer, Zejula, which belongs to the promising new class of medicines called poly ADP ribose polymerase (PARP) inhibitors. GSK's UK rival, AstraZeneca <AZN.L>, sells the rival PARP drug Lynparza, while Clovis Oncology <CLVS.O> markets another called Rubraca.
PARP inhibitors work by blocking enzymes involved in repairing damaged DNA, thereby helping to kill cancer cells, and they are a growing focus for drug research, with potential for use beyond ovarian tumours in breast, lung and prostate cancers.
For GSK, making Zejula work in wider population groups will be critical in justifying the high price it is paying.
Walmsley, who took over in April 2017, has made replenishing GSK's medicines cabinet her top priority. She recently hired a business development executive from Roche's Genentech, another signal of her readiness to make acquisitions.
"This is an example of us executing on what we said we were going to do … to bring growth, pipeline, commercial capability and near-term catalysts," she told reporters.
"We still will be open to other potential bolt-ons in business development," Walmsley added.
IMMUNOTHERAPYPIPELINE
GSK said buying Tesaro would weigh on adjusted earnings for the first two years by mid to high single digit percentage rates, but the acquisition should be accretive by 2022. The deal is expected to complete in the first quarter of 2019.
The company's dividend policy will not be affected by the deal and GSK still expects to pay 80 pence a share in 2018.
Zejula's revenues in its current approved indication as second-line maintenance treatment for ovarian cancer were $166 million in the nine months to September.
Industry analysts, on average, expect annual Zejula sales to reach $1 billion by 2023, according to Refinitiv data.
In addition to Zejula, Tesaro also has several oncology medicines in development, including a number of experimental immunotherapy treatments.
That dovetails with GSK's other work in cancer, a field where it has had a patchy track record in the past.
Three years ago, GSK sold its established cancer medicines to Novartis. But it retained some early-stage projects that it now believes have the potential to leapfrog rivals and be at the forefront of treatment.
They include an antibody drug for multiple myeloma, which could be launched in 2020, as well as new kinds of cell therapies designed to modify patients' immune cells.
Tesaro was advised by Citi and Centerview Partners, while PJT Partners and BoA Merrill Lynch worked for GSK.
(Reporting by Ben Hirschler; Editing by Edmund Blair/Andrew Heavens/Alexander Smith)