France finance minister sees "widening" consensus for euro zone budget
Comments
By Reuters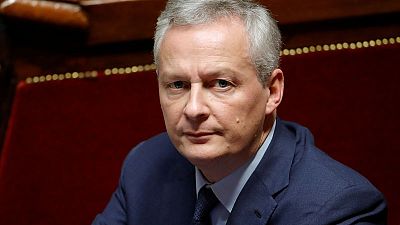 -
BRUSSELS (Reuters) – French Finance Minister Bruno Le Maire said on Monday he saw broadening support in favour of a proposed joint euro zone budget, though details remained to be hammered out.
"I think there is a widening consensus about the necessity of having that euro zone budget," Le Maire said as he arrived for a meeting with his euro zone counterparts in Brussels.
France and Germany made a joint proposal last month for a joint budget that would to finance economic convergence among euro zone countries and possibly for stabilising their economies when facing shocks not due to bad policies.
Le Maire said that there was broadening support for a budget financing convergence, but he acknowledged that there was opposition to a stabilisation role.
The minister also said that he and his German counterpart Olaf Scholz were trying to overcome differences over a proposed EU tax on Internet giants, paving the way for agreement among European Union countries.
(Reporting by Leigh Thomas; editing by John Irish)