Aquis urges EU to allow investors to continue trading Swiss shares
Comments
By Reuters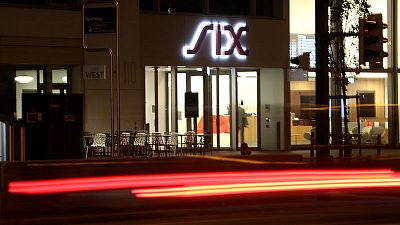 -
LONDON (Reuters) – The European Union should allow EU investors to continue trading Swiss shares from January, a senior stock exchange industry official said on Monday.
Alasdair Haynes, chief executive of the London-based Aquis exchange <AQX.L>, said the EU should grant a year's extension to allow the SIX Exchange in Zurich to serve investors across the bloc.
If denied this permission known as equivalence, Switzerland, which is not a member of the EU, has said it would retaliate by banning the trading of Swiss shares on platforms in the EU.
"We are lobbying very aggressively for equivalence to be granted, even if extended by another year. It's incredibly disappointing to see that politics is playing a part here," Haynes told Reuters.
The bulk of Swiss shares like heavyweights Nestle, Novartis, Roche and UBS are traded on the SIX Exchange in Zurich and it would lose some business if equivalence was denied.
Significant amounts are also traded on rival platforms in the EU, such as Aquis, Cboe Europe <CBOE.Z> and the London Stock Exchange's <LSE.L> Turquoise, meaning they could lose business as well due to the Swiss tit-for-tat ban.
Haynes said equivalence should be granted by the EU's executive European Commission if the Swiss Exchange fulfils all the technical requirements for that, which he believes it does.
Equivalence was only granted for a year so Brussels could work out its future relationship with another financial centre, Britain, which is leaving the EU next March, Haynes said.
Given there is still uncertainty over Brexit, equivalence ought to be granted to the Swiss for another year, he added.
"We are monitoring the situation on a daily basis," Haynes said. Aquis trades 5 percent of Swiss shares in Europe.
(Reporting by Huw Jones; Editing by Alison Williams and Mark Potter)