Medicine or vice? Socially screened funds struggle to define cannabis industry
Comments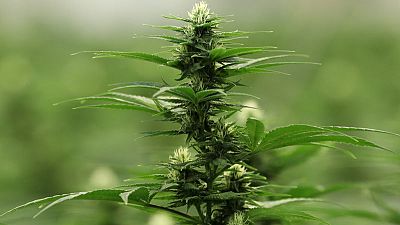 -
By David Randall
NEWYORK (Reuters) – Is marijuana a medicine or a vice?
The $8 trillion U.S. socially responsible investment industry is grappling with that question as more states approve the recreational use of cannabis, pushing consumption closer to "sin" stocks like alcohol and tobacco that ethically focussed investors avoid.
Ten U.S. states and the District of Columbia have legalized the recreational use of marijuana for adults over the age of 21, and New Jersey lawmakers on Monday proposed legalizing it.
No U.S. public companies are directly selling marijuana, but Canadian marijuana producers like Tilray Inc <TLRY.O> and Canopy Growth Corp <WEED.TO> are on U.S. exchanges. In mid-October Canada legalized recreational cannabis and that is leading fund managers and their clients to decide if they feel comfortable investing in marijuana if it is not for medicinal use.
Marijuana is used to treat a range of conditions from epilepsy to migraines.
"There's a lot of mixed feelings about cannabis, whereas with tobacco there's a lot of consensus that tobacco is not safe in any amount," said Jennifer Sireklove, director of responsible investing at Parametric Portfolio Associates, which oversees $220 billion in assets under management.
Faith-based investors, including some Christian college endowments, are more likely to eschew cannabis completely, while other socially focussed clients avoid companies that produce marijuana but will tolerate companies that may sell it as part of their larger business, she said.
"If there's a standardized product you can find at a corner store, you may not want to eliminate big parts of the investment universe when cannabis is a small part of a company's revenues," she said.
Funds that do not pass ESG (environmental, social and corporate governance) screens like those by index providers such as MSCI Inc <MSCI.N> will have a narrower list of potential investors, potentially leaving their stock trading at lower price-to-earnings multiples. Tilray, for instance, has already been a target of investors betting its stock price will fall because of its high valuation.
INDEXINVESTING
The question of cannabis underscores the wide range of investment philosophies in the rapidly growing ESG sector. While nearly all ESG investors avoid industries that could negatively impact society like weapons, gambling, pornography and tobacco, some will invest in companies that sell alcohol if it is a small portion of their overall businesses.
Neither Parnassus Investments nor Calvert Funds, the two largest ESG-only firms, have current positions in cannabis companies, each firm said. Calvert is a subsidiary of Eaton Vance Corp <EV.N>.
Yet firms such as MSCI, which maintains screened lists of companies that pass certain ESG criteria, say they currently include cannabis companies in their broad lists of ESG-compliant companies. That could change, however, if a major tobacco firm such as Altria Group Inc <MO.N> or Philip Morris International Inc <PM.N> were to acquire a cannabis company such as Tilray or go into the marijuana market itself.
Institutional investors that pay to create their own proprietary lists of excluded companies may still opt to avoid cannabis, said Joseph Williams, vice president of MSCIESG Research.
"Some clients take a zero tolerance with cannabis regardless of the use case, while others are more nuanced and only want to restrict companies that are focused on the recreational use market," he said in a recent interview.
As ESG investors focus on the question of marijuana's social impact, Jordan Waldrep, fund manager of the $164 million USA Mutual Vice Fund <VICEX.O> – which specifically invests in the companies that ESG funds avoid – is making a big bet on the sector.
"Cannabis puts a growth potential on alcohol and tobacco companies that hasn't existed in a long time for them," he said.
Among cannabis companies themselves, he is focusing on companies such as Canopy Growth that have started to establish their own brands, rather than betting on pure growers, he said. Canopy's brand lineup, for instance, ranges from hipster-lifestyle division Tweed to its high-end DNA Genetics, which focuses on award-winning strains.
"The recreational market will be all about brands," Waldrep said. "The opportunity for growth is just too strong."
(Reporting by David Randall in New York; Editing by Jennifer Ablan and Matthew Lewis)
euronews provides breaking news articles from reuters as a service to its readers, but does not edit the articles it publishes. Articles appear on euronews.com for a limited time.