French whisky boosted by Brexit
Comments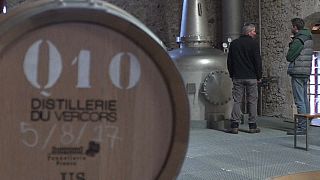 French whisky production is getting a boost from Brexit.
With uncertainty over the price and future availability of British whiskies, several French producers are upping their game.
Distilleries in the country have increased from only five in the early years of the century to nearly 60 now, but the uncertainty around Brexit is a further boost.
David Roussier, Chief Exectuive of thee Warengham distillery said: "People thought we were crazy, saying that whisy was not a French product. So at the beginning, we adapted to the market 95% of the market was made of blends for supermarket distribution, so that's where we aimed."