Would-be buyers take heart as Hong Kong property market finally begins to cool
Comments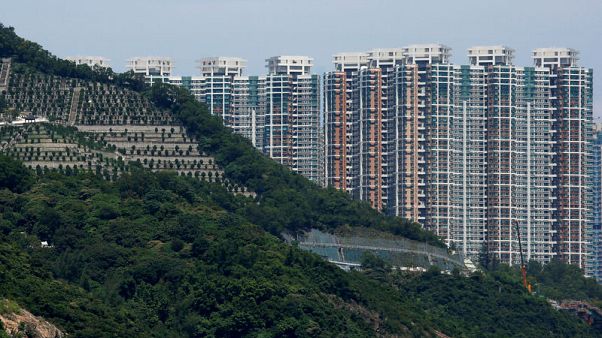 -
By Clare Jim
HONGKONG (Reuters) – Potential homebuyers priced out of Hong Kong's stratospheric property market may now feel more hopeful as housing prices finally begin to cool after a bullish stampede lasting more than two years.
Prices for private homes in Hong Kong eased for the second straight month in September, dipping 1.4 percent from August, after more than doubling in price over the past decade fuelled by ultra-low interest rates, limited housing supply and large capital flows from mainland Chinese buyers.
A 60 square metre (646 sq ft) apartment on Hong Kong Island cost on average HK$10.87 million(1.07 million pounds)in September, according to official data.
Sentiment among buyers and property developers soured significantly in October as the market was buffeted by headwinds such as an interest rate hike, a stock market rout and the intensifying trade war between China and the United States.
"I'll probably start shopping for a new flat if prices drop 15 to 25 percent," said Anna Kong, a 34-year old designer who is planning to get married next year. She has been renting an apartment with her boyfriend for the past three years and lived with her parents before that.
Sales of existing homes slumped in October to around 1,900, the lowest level since March 2016, versus more than 4,000 in most months this year.
Realtor Centaline said last week the city's affordability ratio – the proportion of a family's income spent on a home loan – dropped for three straight months by a total of 2.1 percentage points to 37.1 percent in October.It may fall another 1.9 percentage points to a more affordable level if property prices cool another 5 percent, Centaline said.
In contrast to the past two years when new and existing flats would normally be snapped up, agents say residential property has switched to a buyer's market, with more room to negotiate prices.
"The past weekends have been pretty quiet with fewer buyers shopping for flats, so the sellers were more willing to cut prices, some even by more than 5 percent" said Hong Kong Property Service CEO Richard Lee.
"We expect more price cuts going forward and by a larger extent."
MILDCORRECTION?
But the correction this time around is expected to be milder than in the last two financial crises. Prices fell by over 60 percent in 1997-2003 slump.
Most home buyers are now expected to be able to withstand price falls of up to 60 percent following mortgage tightening measures from the banking regulator, one analyst said.
Buyers are usually required to make a down payment of 50 percent of valuation.
"It's a question concerning China's economy…we expect the correction in Hong Kong property to last at least one to two quarters, but if there's a bigger problem with China's economy, the correction could last for longer than a year," said CLSA Regional Head of Property Research Nicole Wong.
She forecasts a 15 percent drop in prices by August next year, added that job losses and pay cuts that could arise from a worse-than-expected economy would trigger a bigger adjustment.
Some property agents said they are also seeing more buyers forfeiting deposits on new homes, with 35 cases in October, the most in 16 months.
One would-be buyer forfeited a 10 percent deposit for a HK$7.9 million ($1 million) apartment he bought in March, local reports said.
"The stock market rout has also hurt buying sentiment; some buyers told us they originally wanted to use profits from the stock market to buy a flat, but now they can't," said Hong Kong Property Service's Lee.
While new-home transaction volumes appear to be holding up, and even rose 87 percent in September from August, analysts say those sales were helped by heavy price cuts, bigger loans and other incentives offered by developers.
Some potential buyers, such as Kong the designer, welcome the prospect of more affordable property in future, but would rather not see a major correction.
"It's a tough question on how much of a drop I want to see in property prices; if they drop over 25 percent the economy will be pretty bad too."
John Li, who bought a three-bedroom flat in July, definitely does not want to see a market correction.
"Because I own a flat now," he said.
($1 = 7.8337 Hong Kong dollars)
(Reporting by Clare Jim; Editing by James Pomfret and Eric Meijer)
euronews provides breaking news articles from reuters as a service to its readers, but does not edit the articles it publishes. Articles appear on euronews.com for a limited time.